In the highly competitive world of e-commerce, Amazon remains an unrivaled leader. The platform boasts approximately 300 million active users and over two billion products in its marketplace.
With such massive potential, Amazon has become the go-to platform for virtually every seller who wants to establish a profitable online presence. However, with the ever-increasing number of competitors on the platform, standing out from the crowd has become a herculean task.
Amazon PPC management services can help improve your ACoS (Advertising Cost of Sales) by optimizing your campaigns, targeting relevant keywords, improving ad performance, and reducing wasted spend, leading to higher ROI and lower ACoS.
That's where Amazon PPC (Pay-Per-Click) comes in, providing a powerful tool for sellers to boost their visibility and sales. One crucial aspect of optimizing your Amazon PPC campaigns is keyword research.
Ensuring you're targeting the right keywords will lead to more relevant traffic, better conversion rates, and ultimately increased sales and profitability.
To help you achieve these goals, we have compiled a list of the ten best practices for keyword research in Amazon PPC. Whether you're new to the game or seasoned in seller strategy, following our tips will help you make the
1. Gather Keywords from Amazon Autosuggest
The Amazon PPC platform has become one of the most effective channels for advertisers to promote their products, and keyword research plays a vital role in ensuring the success of your advertising campaigns.
One of the best practices for keyword research in Amazon PPC is to start with gathering keywords from Amazon Autosuggest. The Auto Suggest feature in the search bar can give you insights into what shoppers are actually searching for as they type in related or relevant keywords.
By typing in your primary keyword and looking at the suggested results, you can identify long-tail keywords that are highly relevant to your product. This can help you build a list of keywords with high search volumes and low competition, which can lead to better ad targeting and higher conversion rates.
This is just one of the ten best practices we recommend for successful keyword research on the  Amazon PPC platform.
2. Analyze Search Volume and Competition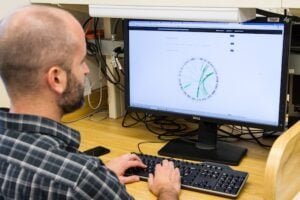 Analyzing search volume and competition is an essential step for effective keyword research in Amazon PPC. Search volume is the number of times a particular keyword or phrase is searched for on Amazon each month.
The higher the search volume, the more potential traffic your listing can receive if you optimize it for that keyword.
Competition, on the other hand, refers to how many other sellers are also targeting that same keyword in their Amazon PPC campaigns.
If there are too many advertisers bidding on a specific keyword, it may become too expensive to run an advertising campaign on it. Therefore, analyzing search volume and competition is crucial to find the right balance between search volume and competition.
It allows you to identify high-potential keyword that are relevant to your product and have a healthy search volume, but are not excessively competitive. This will enable you to achieve a higher click-through rate (CTR) and conversion rate while minimizing your advertising costs.
Using the right tools, such as Amazon's keyword research tool or third-party solutions like Ahrefs and SEMrush, can help you extract relevant data and insights to make informed decisions when optimizing your Amazon PPC campaigns.
3. Include Long-Tail Keywords
Including long-tail keywords is one of the best practices for keyword research in Amazon PPC. Long-tail keywords refer to specific search terms and phrases that are longer and more detailed, making them highly relevant to potential customers.
These types of keywords tend to provide higher conversion rates, as they target consumers who are specifically looking for a niche product.
Enhance your e-commerce venture with our proficient services. Explore our Amazon attribution for external traffic Services for a seamless online business experience.
By including long-tail keywords in your Amazon PPC campaigns, you increase the chances of reaching customers who are closer to making a purchase, as they are more likely to be searching for specific products or solutions to their problems.
Long-tail keywords can also help you lower costs, as they often have lower competition and lower CPC bids, minimizing your ad spend while giving you an advantage over competitors who are simply targeting broad keywords.
4. Utilize Negative Keywords
Utilizing negative keywords is a crucial aspect of effective keyword research for Amazon PPC campaigns. Negative keywords are essentially the opposite of regular keywords; they are search terms that you choose to exclude from your campaign.
By adding negative keywords to your campaign, you can prevent your ads from appearing when people search for irrelevant or undesirable terms. This will reduce unnecessary click costs and improve your ad's relevance, resulting in a higher Click-Through Rate (CTR) and ultimately improved conversion rates.
If you're unsure about cancelling a Walmart order, our blog provides a simple, step-by-step guide. Get detailed instructions from our article 'Cancel Walmart Pickup Order'.
To identify negative keywords, consider analyzing your search term report, competitors' campaigns, and customer reviews and feedback. This process can help you identify irrelevant or costly keywords to exclude from your campaign.
Utilizing negative keywords is one of the best practices in keyword research for Amazon PPC, and it can make a significant impact on your campaign's return on investment (ROI).
5. Monitor Different Devices
When conducting keyword research for Amazon PPC, it is important to monitor different devices for your targeted keywords. Amazon shoppers may access the website or app from their desktop, laptop, tablet, or mobile device, and each device may display search results differently.
By monitoring the performance of your targeted keywords on various devices, you can optimize your campaigns to ensure maximum visibility and clicks from potential customers.
As an e-commerce business, flourishing in the competitive Amazon marketplace can be challenging. To effectively navigate this landscape, you may need expert assistance. Discover how our Amazon Brand Growth Consultancy Services can help.
From product optimization to strategic marketing, our team has the expertise to propel your brand's success."
Use Amazon's Search Term report to identify which devices your ads are being shown on and adjust your bids accordingly. It is also beneficial to run split tests with different ad creatives or landing pages to see how they perform on different devices.
This practice will not only improve your overall campaign performance but also enhance the customer experience for Amazon shoppers across different devices.
6. Group Keywords by Theme
Organizing keywords by theme is an effective approach to keyword research in Amazon PPC campaigns. Grouping keywords by theme helps to streamline campaign creation and optimize ad groups for maximum effectiveness.
By organizing keywords into related groups, advertisers can create specific ad groups that target specific themes or categories. This allows for more targeted and relevant ads, leading to higher click-through rates and conversion rates.
Additionally, grouping keywords by theme makes it easier to identify high-performing keywords and optimize bids for maximum ROI. To effectively group keywords by theme, start by identifying broad themes or categories that relate to the products or services being advertised.
Then, use keyword research tools to identify relevant keywords and organize them into specific ad groups. Overall, grouping keywords by theme is a valuable practice that can improve the efficiency and effectiveness of Amazon PPC campaigns.
7. Utilize Amazon's Sponsored Ads Reports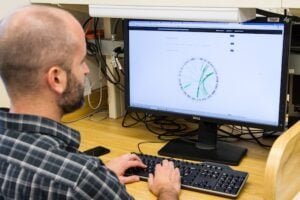 The 10 Best Practices for Keyword Research in Amazon PPC document provides valuable insight to maximize your advertising efforts. One of the best practices to implement is to utilize Amazon's Sponsored Ads reports.
With this tool, you can analyze a wide range of data, including keyword performance, conversion rates, and click-through rates. By examining this information, you can identify high-performing keywords to optimize your campaigns for better results.
Amazon's Sponsored Ads Reports provide various performance metrics and statistics for advertising campaigns and placements on the platform. These reports offer valuable insights into the effectiveness and impact of sponsored ads on Amazon.
The metrics included in these reports typically encompass ad clicks, sales, advertising cost of sales (ACOS), and new-to-brand metrics that measure purchases from first-time customers resulting from the campaign.
Additionally, you can identify low-performing keywords to refine or eliminate from your campaigns to improve your return on investment.
Utilizing Amazon's Sponsored Ads reports is an essential practice to optimize your Amazon PPC advertising strategy and ensure the best results for your business.
8. Create a Campaign Structure
One of the most important steps in developing an effective Amazon PPC strategy is creating a well-structured campaign. A well-structured campaign can help you optimize your bidding and allocation of funds, while also making it easier to track performance and make adjustments.
When creating your campaign structure, it's important to consider the overall goals of your campaign, the different types of keywords you will be targeting, and the different segments of your audience. This will allow you to allocate your budget more effectively, ensuring that you are targeting the right keywords with the right ads.
Enhance your e-commerce venture with our proficient services. Explore our Amazon Vendor Central Services for a seamless online business experience.
To create a successful campaign structure, start by identifying the most relevant keywords for your target audience and grouping them into categories. From there, create ad groups that are focused on the different types of keywords, such as broad, phrase, or exact match.
This will allow you to create ads that are highly targeted and increase your chances of conversion. Ultimately, building a well-structured campaign can help you increase your visibility and sales on Amazon while getting the most out of your PPC budget.
9. Leverage Automation
One of the most effective ways to maximize your keyword research in Amazon PPC is to leverage automation. With thousands of keywords to manage across multiple campaigns, it can be incredibly time-consuming and overwhelming to manually track and adjust your bids.
By utilizing automation tools such as bid management software or rule-based bidding, you can significantly reduce the amount of manual labor required, while also improving the efficiency and accuracy of your bids.
Additionally, automation can help you stay on top of changes in the competitive landscape, adjust for seasonality, and quickly respond to any fluctuations in ad performance.
Implementing automation as a best practice for your Amazon PPC campaigns can allow you to focus on other important business tasks while still achieving optimal results in your advertising efforts.
10. Monitor and Optimize Regularly
One of the most important steps in keyword research for Amazon PPC is to monitor and optimize your campaigns regularly. This is crucial for improving your campaign's performance over time and maximizing your ROI. 
Through regular monitoring, you can identify which keywords are driving the most conversions and sales and which ones are not performing as well.
By optimizing your campaign, you can adjust your bids, ad copy, and targeting to ensure that your ads are always showing to the right audience.
Additionally, you should regularly conduct keyword research to discover new high-potential keywords and stay ahead of the competition.
Remember, keyword research is an ongoing process, and regularly monitoring and optimizing your campaigns will help you stay ahead of the game and achieve long-term success in Amazon PPC.
Wrapping Up
In conclusion, keyword research is an incredibly crucial part of Amazon PPC campaigns. Taking the time to find the right keywords for your products can have a significant impact on the success of your campaigns, resulting in more views, clicks, and ultimately sales.
By following the best practices outlined here, you will be able to create more effective campaigns, reach the right audience, and maximize your ROI. With some time and effort invested in keyword research, you can set yourself up for long-term success on Amazon.