Law school. Just saying the words out loud can bring a shudder to some, and a twinkle in the eye of others. It's the place where dreams are either made… or squashed under a heavy textbook.
When I was considering law school, my uncle, an attorney himself, told me, "Law school is like riding a bike, except the bike is on fire, and everything is on fire, and you're in Hell." But hey, no pressure, right?
So how do you pick the right law school and avoid the fiery bike ride? Let's dive in.
Finding the Perfect Fit
Look at the Culture: Law schools are like personalities; they all have a distinct flavor. Some are like strict but wise grandparent, while others are more like that fun-loving cousin who somehow manages to keep everything together.
Consider the Location: Do you want to be in the bustling heart of a city or on a serene, sprawling campus? Think about where you see yourself living, studying, and possibly working. Your surroundings can really set the mood for those long study nights.
Faculty and Programs
Quality of Professors: Research the faculty, and I don't just mean stalking them on social media. Look at their credentials, accomplishments, and teaching styles. If you find one with a profile picture holding a fish, that's just a bonus!
Specialized Programs: Are you interested in a particular field of law? Environmental law? Criminal law? Or, perhaps, the complex legal nuances of not putting gum under the classroom table? Finding a school that specializes in your area of interest can be a game-changer.
The Student Life Experience
Campus Activities and Student Organizations: You'll be doing more than just studying, believe it or not. Joining clubs, meeting new friends, and maybe even taking part in the annual "Lawyers with No Rhythm" dance-off can be part of the experience.
Library Quality: Remember, the library will be your second home, so make sure it's comfortable. If the chairs look like medieval torture devices, you might want to reconsider.
Financial Considerations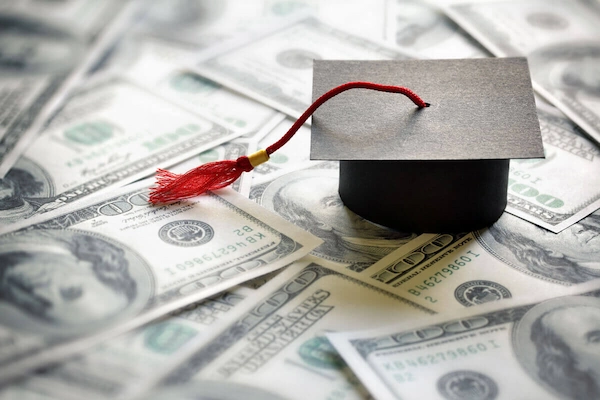 The Price Tag: Law school isn't cheap, and I'm not just talking about the endless need for coffee. Tuition can vary wildly, and finding scholarships, grants, or work-study opportunities can make a big difference.
Think About the Future: Consider the earning potential and job opportunities in your chosen field. Can you realistically pay off those student loans while pursuing your dream career? If not, you might be signing up for a lifelong relationship with instant noodles.
Alumni Network
Connect with Past Graduates: Reach out to those who've been there, done that. They can provide insights and advice that are more valuable than any glossy brochure. Just be prepared for more legal jokes than you ever thought possible.
Conclusion
Choosing a law school is like choosing a life partner – you want someone (or something) that complements you, challenges you, and doesn't mind when you spend nights pouring over old case studies.
And remember, no law school will be perfect, just as no lawyer's tie is ever perfectly straight (seriously, what's up with that?). But with some research, soul-searching, and maybe a good sense of humor, you can find the right place to start your legal journey.
So take a deep breath, put on your thinking cap, and dive into the search. And whatever you do, avoid any bikes that are on fire. That's just good life advice in general. After all, in law and life, it's all about finding the right balance and making wise choices.