The technology you use can significantly influence your company's success. As a business owner, one of the essential technologies is a laptop. Similar to desktop computers, laptops are powerful all-in-one devices with the added convenience of a portable design. Now that working from home is normal, business laptops have seen a surge in demand recently.
However, choosing the right laptop for your business can quickly get overwhelming. Good laptops for a business are identified by more than just price. Ideally, you want a versatile machine that handles various tasks without skipping a beat. The best business laptops can display high-quality media, run resource-intensive tasks, and remain reliable with minimal downtime.
Are you looking for a laptop investment for your company? Here are seven high-powered laptops recommended for your business:
ASUS ExpertBook P5440
The ASUS ExpertBook P5440 has an efficient design to keep up with high-paced business needs. This laptop offers up to 10 hours of battery life while only weighing 2.7 pounds, making it highly portable. The ExpertBook P5440 comes with a fast 512GB solid-state drive, and ASUS allows you to add up to a 1TB hard drive. These features add up to a laptop that only weighs 2.9 pounds, making it incredibly portable for business users on the go.
The ExpertBook P5440 features 2 USB 3.1 ports, an HDMI port, and an SD card reader. The accessibility of this laptop makes it an excellent choice for individuals who need to work with multiple devices during a typical business day. The ExpertBook P5440 also comes with a 180-degree hinge that allows the laptop to lay flat, perfect for working in group situations. 
MacBook Pro
The MacBook Pro is a classic business computer that's perfect for a variety of tasks. The MacBook Pro 2020 features a large 16-inch display with an excellent 3072 x 1920 native screen resolution. This laptop can handle multiple resource-intensive tasks thanks to the 6GHz Intel i7 CPU and 16GB of RAM. 
Apple allows you to equip the new MacBook Pro with up to an 8TB solid-state drive which is a solid amount of storage for business owners managing a team of employees. The MacBook Pro also boasts up to 11 hours of battery life, making it an extremely reliable device.
Lenovo ThinkPad E580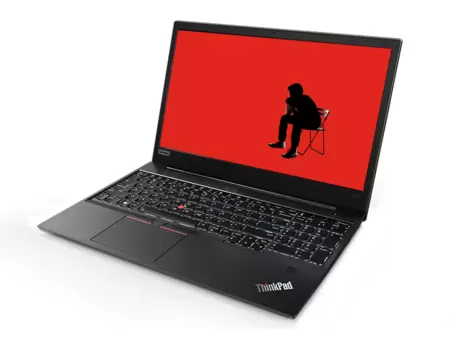 Don't let the simplicity of the Lenovo ThinkPad fool you. It is a powerful machine perfect for business owners who are always on the go. This laptop comes with 8GB of RAM, an Intel i5 CPU, and the Intel UHD 620 GPU. The ThinkPad E580 comes with a 15.6-inch full HD screen with an anti-glare coating. 
Introducing the ThinkPad E580, a reliable choice for business owners. This laptop, known for its durability through rigorous shock-and-drop tests, also boasts a range of USB and HDMI ports, making it compatible with essential office devices. For seamless connectivity and enhanced productivity, consider adding a Lenovo laptop docking station from docks4u.com to complete your workspace.
ASUS ProArt StudioBook 17

The ASUS ProArt StudioBook 17 is a unique and powerful laptop perfect for business activities. This laptop features a gorgeous 17-inch display with Pantone Validated color accuracy. Despite the large display, the optimally sized ProArt StudioBook 17 can fit inside a 15-inch briefcase. 
You will feel confident in the powerful specs from the ProArt StudioBook 17, thanks to your choice of either the Intel i7 CPU or the Intel Xeon E CPU. This laptop features the NVIDIA Quadro RTQ 3000 GPU and your choice of either the 16GB or 32GB of DDR4 RAM. The ProArt StudioBook 17 comes equipped with a custom cooling system that helps your laptop keep up with long hours at the office.
HP Spectre Pro G1
The HP Spectre G1 stands out with its elegant design and reliable performance. This laptop comes with an Intel i7 2.6GHz CPU and 8GB of DDR3 RAM. With a 13.3-inch touchscreen display, it produces crystal clear images and outputs a 1920 x 1080 resolution. 
The Spectre Pro G1 includes a 512GB solid-state drive and high-quality speakers from Bang & Olufsen. The Spectre Pro G1 is a visually appealing laptop without sacrificing computing power, making it an attractive option.
Dell Precision 7550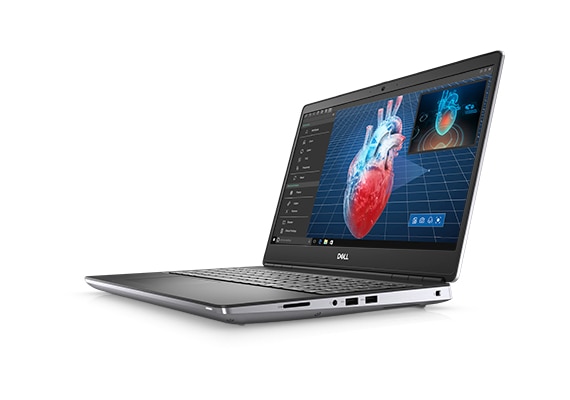 The Dell Precision 7550 is an all-in-one workstation solution perfect for businesses with serious computing needs. The Dell Precision 7550 starts with a base Intel i5 CPU, but you can upgrade to more powerful options such as the powerful 8-core Intel Xeon W. Once upgraded, this laptop operates almost as effectively as a desktop workstation. 
This laptop comes with an impressive 4K screen capable of displaying razor-sharp images. Dell designed the Precision 7550 to handle up to three separate 2TB solid-state drives, which is an incredible amount of data.
ASUS Chromebook CX9
The ASUS Chromebook CX9 is an excellent all-around laptop for general business needs. Like many other ASUS laptops, the Chromebook CX9 has passed military-grade durability tests to ensure resilience and longevity. The device uses the 11th generation Intel i7 CPU and 16GB of RAM. Despite all the computing power, the Chromebook CX9 only weighs 2.3 pounds. 
The Chromebook CX9 is an elegant and powerful laptop you can feel confident taking anywhere. The 14-inch full HD touchscreen is equipped with anti-glare features and comes with Pantone Validated color accuracy. This laptop is perfect for all the daily tasks that go into a business. It can also handle numerous specialized tasks, such as photo editing.