Hey there, skincare enthusiasts!
Isn't it intriguing how we often hear, "Your skin is a reflection of how you're feeling on the inside?" If that were true, my skin was once a candid canvas, echoing sleepless nights, Netflix marathons until 4 a.m., and an indulgent love affair with cookie dough. Yet, everything changed when I encountered FlawlessEnd, introducing me to the compelling concept of "Where Beauty Meets Science." Now, there's a captivating idea, don't you agree?
The Complex Science of Skin Deep
In my early pursuit of flawless skin, I thought the secret was simply amassing an extensive array of creams, serums, and masks – basically, a mini Sephora in my bathroom. But over time, I found that achieving that coveted glow was more about understanding my skin's unique needs and adopting a scientifically informed skincare routine. In short, it's like realizing a balanced diet doesn't mean having a cookie in each hand.
Embarking on the Journey to FlawlessEnd
Amid my quest for perfect skin, I discovered FlawlessEnd, a sanctuary where the journey to immaculate skin begins. This is the haven where beauty isn't just an external adornment; it's more profound, more ingrained. This is where I uncovered the fantastic realm of evidence-based skincare, a world where beauty meets science.
Confessions of a Skincare Junkie
You know, I was a 'skincare junkie.' I had lotions and potions for every conceivable skin problem – blackheads, whiteheads, and even those pesky, seemingly indomitable acne scars. I thought I had my skincare game on point, but no matter how much I slathered on these 'miracle products,' I was always a step away from the radiant skin those glamorous influencers promised.
Unmasking the Science Behind Skincare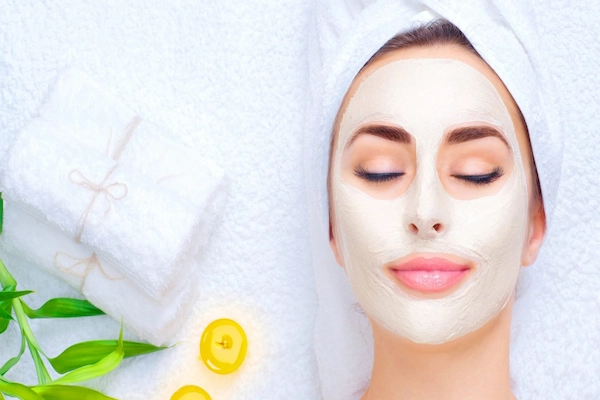 But FlawlessEnd took a different, more logical approach. Instead of selling me hope in a fancy bottle, they peeled back the glossy layers to reveal the science behind skincare. They emphasized that beauty isn't about an expensive night cream or a trendy serum. It's an art – the art of understanding your skin, interpreting its unique needs, and nurturing it with scientifically-backed products and techniques.
The Eye-Opening Lessons Learned
For example, I found out that exfoliating too often can damage your skin and disrupt the skin barrier, making it more prone to breakouts and sensitivity. I was shocked, to say the least, at a classic deer-caught-in-headlights moment. And here's another nugget of wisdom: Slathering on that Vitamin C serum every morning and night isn't the key to brighter skin if you're not using sunscreen diligently. Who knew?
The Road to Radiance: Not a Sprint, But a Marathon
FlawlessEnd's science-backed approach to skincare helped in unmasking these misconceptions and gave me a roadmap to healthier, happier skin. It wasn't an overnight transformation – we all know Rome wasn't built in a day, and neither is perfect skin. But gradually, the concoction of the right products, consistent routines, and scientifically sound advice started to work their magic.
The Power of Science-Based Skincare: The Transformation
Now, every time I look in the mirror, I see a complexion that reflects healthier habits, smarter choices, and a comprehensive understanding that beautiful skin and science are two sides of the same coin. It's as if my skin graduated with honors from the best skincare school in town!
Conclusion: The Journey Starts Here, with You
So why not start your journey towards flawless skin today with FlawlessEnd? Remember, the journey of a thousand miles (or in our case, a million pores) begins with a single step, and every great skincare routine starts with understanding the science behind it. Let's embark on this fascinating journey where beauty meets science, and the only direction is up (in hydration levels, of course)!
In conclusion, my dear readers, the path to flawless skin is not paved with exotic snail mucin or gold-infused creams; it's carved meticulously with knowledge, understanding, and a little help from our friends at FlawlessEnd. It's time for you to glow, shine, and dazzle. Happy glowing!