Have you ever wondered about the general term used for the little icons you see on your phone?
You may already know if you are an experienced mobile phone user. For those who do not know, these little icons are what we call mobile applications or a mobile app.
What Is a Mobile Application?
A mobile application or app is a software application designed to run on mobile devices like smartphones, tablets, and even smartwatches. You can download it from app stores, such as Apple App Store, Microsoft Store, or Google Play, and install it on the device. You can also transfer some apps from one mobile device to another with the help of the Bluetooth function of a phone.
Mobile apps can provide a wide range of services and functions. Some of these services are free, while others need payment or a subscription. 
Classifications of Mobile Apps
There are two classifications of mobile apps: according to use and according to technology.
These are applications classified according to the technology used to develop the apps. It has three types: Native, Web-based and Hybrid.
NATIVE APPS
Native apps are developed specifically for a mobile operating system, such as iOS or Android, use the languages and frameworks the platform provides and are deployed through the store or marketplace specific to the operating system. These apps can take full advantage of device features such as the camera, GPS, and touch screen to provide an optimal user experience.
Native apps are faster and more responsive than other mobile apps and are typically more secure. Examples of native apps include Instagram, Snapchat, and Uber.
WEB APPS
Web apps are essentially like websites, designed to be mobile-friendly and accessible through a browser. They can provide push notifications, better touch gestures, and hardware interaction using advanced browser capabilities.
Web apps are easier to develop and are usable across multiple platforms, but they have limited access to the device's features and functions. Examples of web apps include Google Maps, Gmail, and Facebook.
HYBRID APPS
This type is a mix between native apps and progressive web apps. This combination allows the app access to the features and hardware of the devices and runs on more types of devices—all while keeping a single codebase. Mobile application developers develop apps using web technologies like HTML, CSS, and JavaScript. They then wrap it in a native container that allows them to be installed and run on mobile devices.
Hybrid apps can take advantage of some device features but not all. They are generally less expensive to develop than native apps but may not provide the same performance or user experience. Examples of hybrid apps include Twitter, Airbnb, and Evernote.
Mobile Apps According to Use
Mobile apps belong into different categories based on their intended use. 
Here are some of the most common types of mobile apps based on their use:
Gaming Apps
These apps are designed for entertainment and involve playing games on mobile devices.
Social Media Apps




These apps allow users to connect with friends, family, and others, share updates and communicate.

According to Statista

, the most popular social network worldwide is Facebook.

Utility Apps




These apps provide tools or functionalities that help users perform particular tasks or activities. Examples include calculators, flashlights, and QR code scanners.

E-Commerce Apps
These apps are designed for online shopping, allowing users to browse and purchase products from online stores.
Educational Apps




These apps provide educational content and help users learn new things like languages, math, science, and more.

Health and Fitness Apps




These apps help users track their fitness goals, monitor their health, and provide guidance on maintaining a healthy lifestyle.

Travel Apps




These apps provide users with travel-related information such as flight schedules, hotel bookings, and travel itineraries.

News and Media Apps




These apps provide users with the latest news and information on various topics, including politics, sports, entertainment, and more.

Productivity Apps




These apps help users manage their work and increase productivity. Examples include note-taking apps, project management apps, and calendar apps.

Lifestyle Apps




These apps help users manage their daily lives and routines, such as meal planning, budgeting, and organising schedules.
Advantages and Disadvantages of Mobile Apps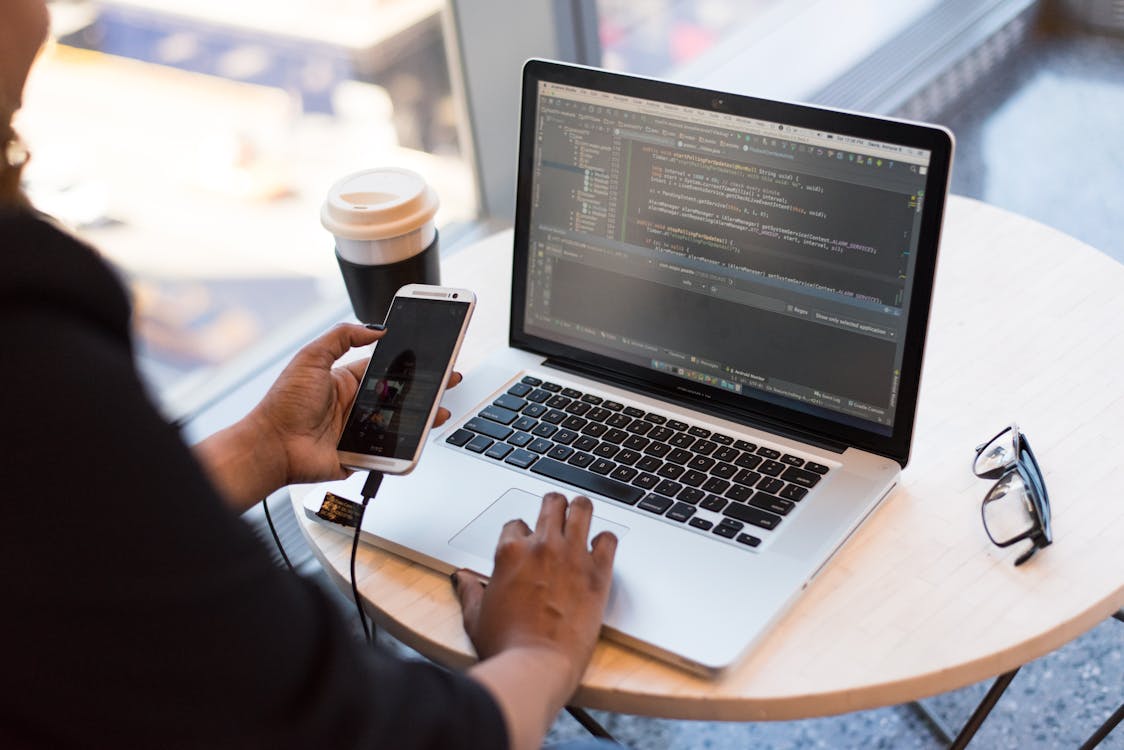 If you have a laptop or computer, you may have noticed that there are applications on that device that are the same as on your phone. However, certain functions are not doable on your phone. It is one of the disadvantages of mobile apps, and below are some other pros and cons.
ADVANTAGES:
Convenience:

Mobile apps offer comfort that traditional websites cannot match, or desktop applications can access all the services or information they need anywhere and anytime.

Better User Experience:

Mobile apps offer a better user experience than traditional websites or desktop applications. They are designed specifically for mobile devices and, therefore, take advantage of the features of the devices to allow an engaging experience.

Increased Engagement:

Mobile apps allow increased engagement with businesses or services. Unlike traditional websites or desktop applications, mobile apps can send push notifications to users to remind them of products or services.
DISADVANTAGES:
Cost:

Some mobile apps require payment to access their full features and content.

Storage Space:

Mobile apps can take up valuable storage space on a user's device.

Privacy and Security:

Mobile apps can collect personal data and may not always be secure.

Mobile apps can share provided personal data

with companies. These apps collect data through the use of app permissions after the installation of an app.
TAKE AWAY
Mobile apps have been an essential part of people's daily lives since mobile phones are widely accessible to most of the population. It has helped you have access to different tools without bringing other things for each function, like a watch for the time, mp3 or mp4 for music and movies, a notebook for note-taking, and more. Even with the limitations of mobile apps, it still provides good help to promote quality living.