Welcoming a baby into your life is a joyous and transformative experience. As parents, your top priority is to provide the best care and ensure your little one's health and well-being. To help you navigate the world of baby health care, we have compiled a comprehensive guide to essential products and practices that will support your baby's growth and development. From maintaining hygiene to addressing common ailments, these tips will empower you to create a safe and nurturing environment for your precious bundle of joy.
Hygiene and Skin Care
Keeping your baby clean and maintaining proper hygiene is crucial for their health. Opt for gentle, hypoallergenic baby soaps and shampoos that are specifically formulated to be gentle on delicate skin. Regularly clean their umbilical stump until it heals completely. Remember to pat their skin dry after baths, paying extra attention to creases and folds where moisture can accumulate.If you're looking for baby essentials, check this link here: https://www.mothercare.com.sg/blog/new-baby-essentials. 
Diapers and Diaper Changing
Diapers are an essential part of every parent's life. Choose diapers that are soft, absorbent, and provide adequate leakage protection. Regularly change diapers to avoid skin irritations and diaper rash. Remember to use fragrance-free wipes or warm water and a soft cloth for gentle cleaning during diaper changes. This will help maintain your baby's skin health and prevent discomfort.
Feeding Essentials
For newborns, breastfeeding is highly recommended as it provides essential nutrients and antibodies. However, if you opt for formula feeding, consult your pediatrician to choose the right formula for your baby's needs. Ensure you have sterilized feeding bottles, nipples, and other utensils to prevent infections. Burp your baby after feeding to prevent discomfort from trapped air.
Temperature Regulation
Newborns are sensitive to changes in temperature, so it's important to keep them comfortable. Dress your baby in light, breathable clothing during warmer months and layer them with warm clothing during colder seasons. Avoid exposing your baby to extreme temperatures, and maintain a comfortable room temperature in their living and sleeping areas. Consider using a room thermometer to monitor the temperature accurately.
Safe Sleep Practices
Creating a safe sleeping environment is crucial to reduce the risk of sudden infant death syndrome (SIDS). Place your baby on their back to sleep on a firm mattress with a fitted sheet. Avoid using blankets, pillows, or stuffed toys in the crib to prevent suffocation hazards. Instead, opt for sleep sacks or wearable blankets to keep your baby warm.
Common Ailments and First Aid
Babies are prone to common ailments such as colds, fevers, and minor injuries. Be prepared by keeping a well-stocked first aid kit that includes a digital thermometer, baby-safe pain relievers, adhesive bandages, and saline drops for nasal congestion. Consult your pediatrician for appropriate dosages and guidance.
Regular Check-ups and Vaccinations
Regular visits to your pediatrician are essential to monitor your baby's growth and development. Vaccinations play a crucial role in protecting your baby from serious illnesses. Follow the recommended immunization schedule provided by your healthcare provider to ensure your little one receives the necessary vaccinations at the right time.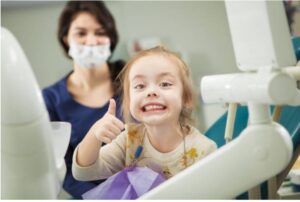 Conclusion
Caring for your baby's health is a rewarding journey that requires attention to detail and the right essentials. By prioritizing hygiene, maintaining a safe sleep environment, and being prepared for common ailments, you can provide your little one with the care they need to thrive. Remember, every baby is unique, so consult your healthcare provider for personalized guidance. Embrace this beautiful chapter of parenthood, cherishing the moments while ensuring your baby's well-being every step of the way.