All travel bags, from carry-ons to suitcases, have a lot in common. They, for the most part, come with a handle, wheels, and zippers. However, not all kinds of travel bags are, most often than not, created equal.
But one thing is for sure, having the right kind of luggage will, without a doubt, make anyone's travel experience stress-free and a lot easier. Keep in mind that an adventure of a million miles starts with the right piece of luggage.
With fathomless options available in the market these days, buying travel bags might seem like the simplest thing to do. However, if you consider the consequences of your decision, you'll know why choosing the right luggage is of the utmost importance. For a little help, listed below are five things to take into consideration before you buy your next travel buddy.  
What Kind of Travel you Intend to Do
Of course,  the kind of travel bag you'll need derives from the type of journey you are planning on taking, but most of the time your travel calendar isn't as smoothly defined. For example, if your plan of travel involves a business trip afterward turns into a beach vacation with a hike thrown in, you will certainly need something that'll help you go through all your plans.
Fortunately, due to the significant design and material innovations over the years, there's a full range of hybrid travel bags that ventured never before seen flexibility and adaptability in what a single suitcase can do. For instance, wheeled backpacks for which you can drag around like a stroller and includes hidden straps which you can convert into a rucksack in no time.
With all that said, if you're someone who'd want to leap seamlessly from business travel to a casual one, consider buying hybrid travel bags before your next trip. Do visit any online stores such as Luggage Online to see a wide range of travel bags.
Hard-shelled or Soft-shelled Bag
When it comes to choosing a travel bag for your next adventure, it's important to know the difference between a hard-shelled and soft-shelled suitcase. Soft-shelled suitcases are the most common type of luggage for traveling because it's a lot easier to insert into overhead counterparts.
They are very much available in an ample variety of model. Like, for instance, you can buy a duffel that you can either strap to your back or drag around the airport. Or a carry-on bag with a zippered backpack accessory.
On the other hand, a lot of exceedingly lightweight travel bags are, for the most part, hard-shelled and may aid you in meeting the weight requirements for checked baggage. Hard-shelled luggage pieces shield fragile items much better than soft-shelled bags and are much effortless to clean when needed.
However, whether you choose soft-shelled bags or hard-shelled bags, make sure that you are paying for high quality.
The Size
For assurance, check and see your Ideally, if you want to buy a carry on bag opt for one that's no more than 45 inches. For a checked bag, go for one that's no more than 62 inches. These dimensions are the standard for nearly all big airlines in the United States.
Airline's internet site for more information and facts on what size of bags you can bring onboard. Also, remember that a lot of airlines have various size requirements for domestic and international flights.
If by chance you fly on a smaller airline in another country, decent baggage size and weight requirements can be a risky situation. For example, you don't want to find out that you need to leave one of your bags or pay additional charges when you try to board a domestic flight in a foreign country like Costa Rica. So, check your airline's baggage requirements before buying a suitcase.
Physical Structure and Functionality
The built and the functionality of the bag is essential aspects to look into when trying to arrive at a decision. Okay, so first things first, make sure to examine the quality of the stitch because it's the first thing that goes in a bag.
Then, know whether the suitcase has a chain or coil zipper. Know that chain zipper is more secure than coil zipper because it holds two sets of interconnecting teeth, typically made of metal, making it much safer and a lot stronger.
Moreover, don't forget to check the handle quality. It must have little to no rattling or wiggling as you lift your suitcase. Go for a 4-wheeler bag as it offers ease of mobility. Lastly, inquire if it provides a warranty as it might be the deciding factor for you.
Interior Size
Knowing the interior capacity is as crucial as the exterior measurements of a suitcase. As such, remember to check how spacious the inside of the bag is. Search for aspects that can help you maximize the entire space inside. For instance, a travel bag with squared ends is, for the most part, roomier than rounded ones.
Takeaway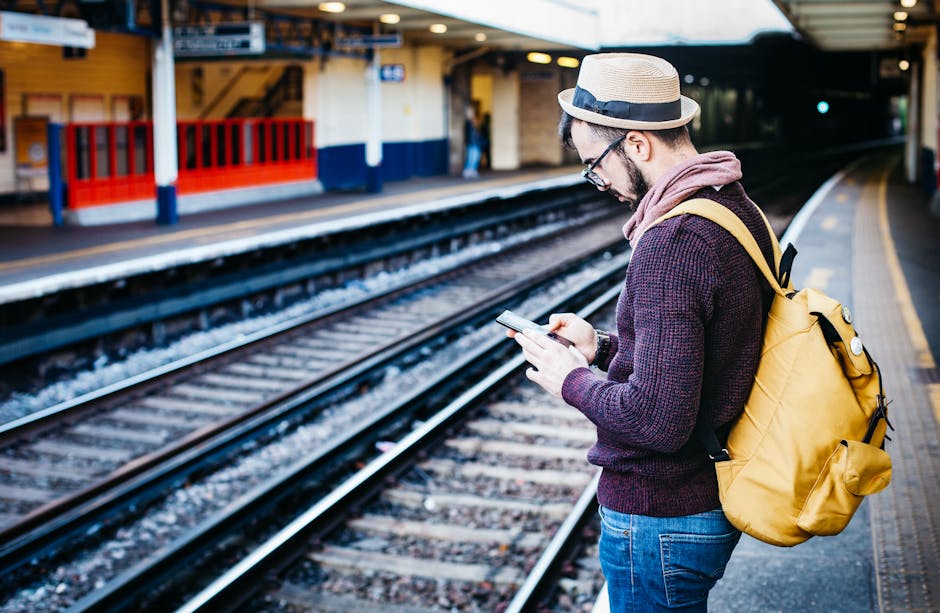 With so many options available in the market these days, finding the right luggage can somehow be difficult. But with a few considerations and thoughtful planning, rest assured that you'll get the right travel bag for your next excursion. Read the guide above to know more.